Vacker. Begåvad. Omtänksam. Trevlig. Rolig. Det var så Jacob beskrev Johanna med fem ord, när vi först träffades inför deras bröllop. Vi kan understryka beskrivningen och eftersom vi får använda fler ord än fem, kan vi även lägga till varmhjärtad, pysslig, charmerande och elegant. Jacob är inte så tokig han heller – intelligent, stilig, busig, rolig, driven och omtänksam. En perfekt matchning, skulle man kunna säga!
Årets första bröllop var Johannas & Jacobs 20-talsinspirerade bröllop på Rånäs slott, utanför Stockholm. Old Hollywood Glam. Fjädrar. Elegans. Utomhusvigsel i den prunkande grönskan. En dröm för en bröllopsfotograf. Bara några veckor före bröllopet gick vi dessutom på bio och såg The Great Gatsby, vilket gav oss ett extra sug inför Johannas & Jacobs stora dag!
Och när dagen kom. Oh my. Vilken dag. Vilket ställe. Johanna & Jacob hade lagt ner mycket kärlek och engagemang för att skapa det bröllop som de ville ha. Allt från kläder, smycken, hår och make-up, till musik, dukning, dekorationer och bröllopstårta. Tid och engagemang som lönade sig. Det var fantastiskt vackert. Och elegant. Och fyndigt. Och stämningsfullt. Och en röd tråd löpte genom hela dagen.
Johannas & Jacobs bröllop har även blivit publicerat på Love My Dress, där ni kan läsa mer om deras tankar inför, under och efter bröllopet. Längst ner, under alla bilder, kan ni även se en lista på de leverantörer som Johanna & Jacob gav sitt förtroende under bröllopet.
—IN ENGLISH—
Beautiful. Gifted. Thoughtful. Nice. Funny. That was how Jacob described Johanna in five words, when we first met before their wedding. We can emphasize the description and because we may use more than five words, we can also add warm-hearted, tweaky, charming and elegant. Jacob is not too bad either – intelligent, handsome, mischievous, funny, driven and caring. Perfect match, you could say!
The first wedding for the year was Johanna's & Jacob's 20's inspired wedding at Rånäs chateau north of Stockholm. Old Hollywood Glam. Feathers. Elegance. Outdoor ceremony in the greens. A dream for a wedding photographer. Just a few weeks before the wedding , we went to the movies and saw The Great Gatsby, which gave us a real craving for Johanna & Jacobs big day!
And when the day came. Oh my. What a day. What place. Johanna & Jacob had put a lot of love and dedication to create the wedding they wanted. Clothing, jewelry, hair, make -up, music, table settings, decorations, wedding cake and what not. Their time and dedication paid off. It was stunning. And elegant. And clever. And atmospheric. A common thread run through the whole day.
Johanna's & Jacob's weddings has also been published on Love My Dress, where you can read more about their thoughts before, during and after the wedding. At the bottom, under all the pictures, you can also see a list of the vendors that were trusted during the wedding.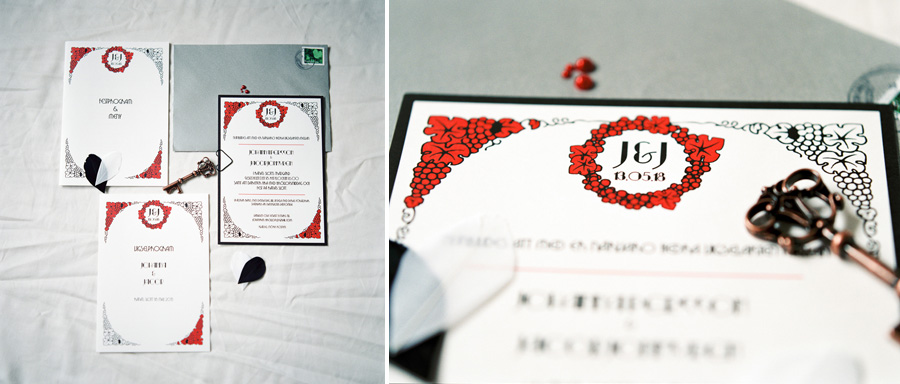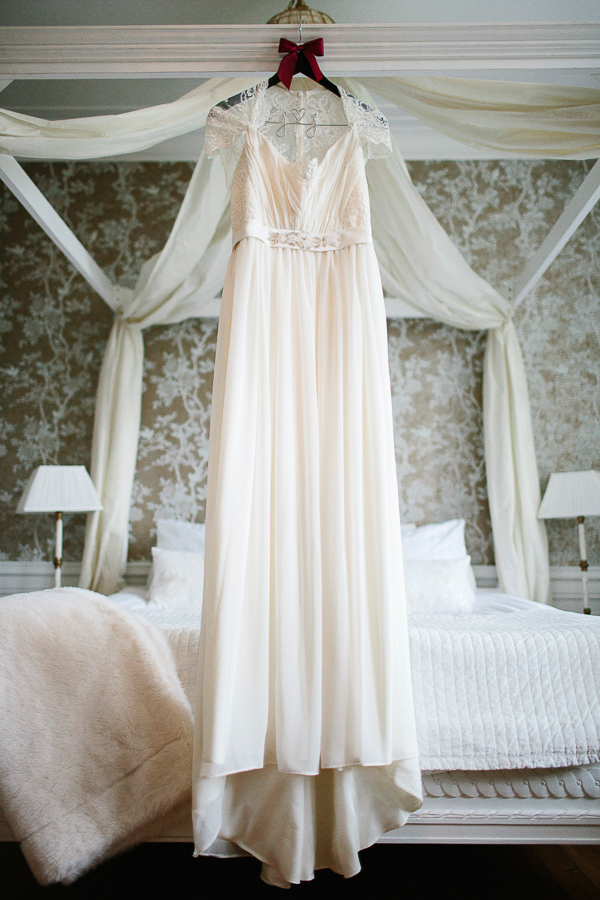 Photographer – Jane (&) Haglund Photography
Venue + Catering – Rånäs Slott (Stockholm, Sweden)
Wedding Dress – Atelje stass
Veil/Headpiece – Yaneth & Company through Etsy
Brides' shoes – Rachel Simpson 
Groom's Attire – Hugo Boss
Bridesmaids – Vintage inspired dresses, all own choice + Pomp & Plumage on Etsy hair pieces 
Page Boys – Elegant Kids
Flowers – Fröken Knopp
Entertainment – POPnonSTOP
Rings – Kaplans Jeweller
Hair Stylist – Madelin Downey
Makeup Artist – Karolina Olson Haglund